Overview
Art Of Animation was a website that I created as my final project for my Computer Science I class at Regis High School in May 2014. I was the only person in the class to score a perfect 100%!
While I had briefly tinkered around with HTML/CSS and Javascript before, this was the first website I had ever created from scratch, so my web development techniques weren't exactly as great as they are now. For example, if you look at the source code, you'll notice that it's entirely static, so I had to repeat header and footer elements on every page.
That said, I'm extremely happy with the way it came out, so I like to show this as an example of design work I've done in the past.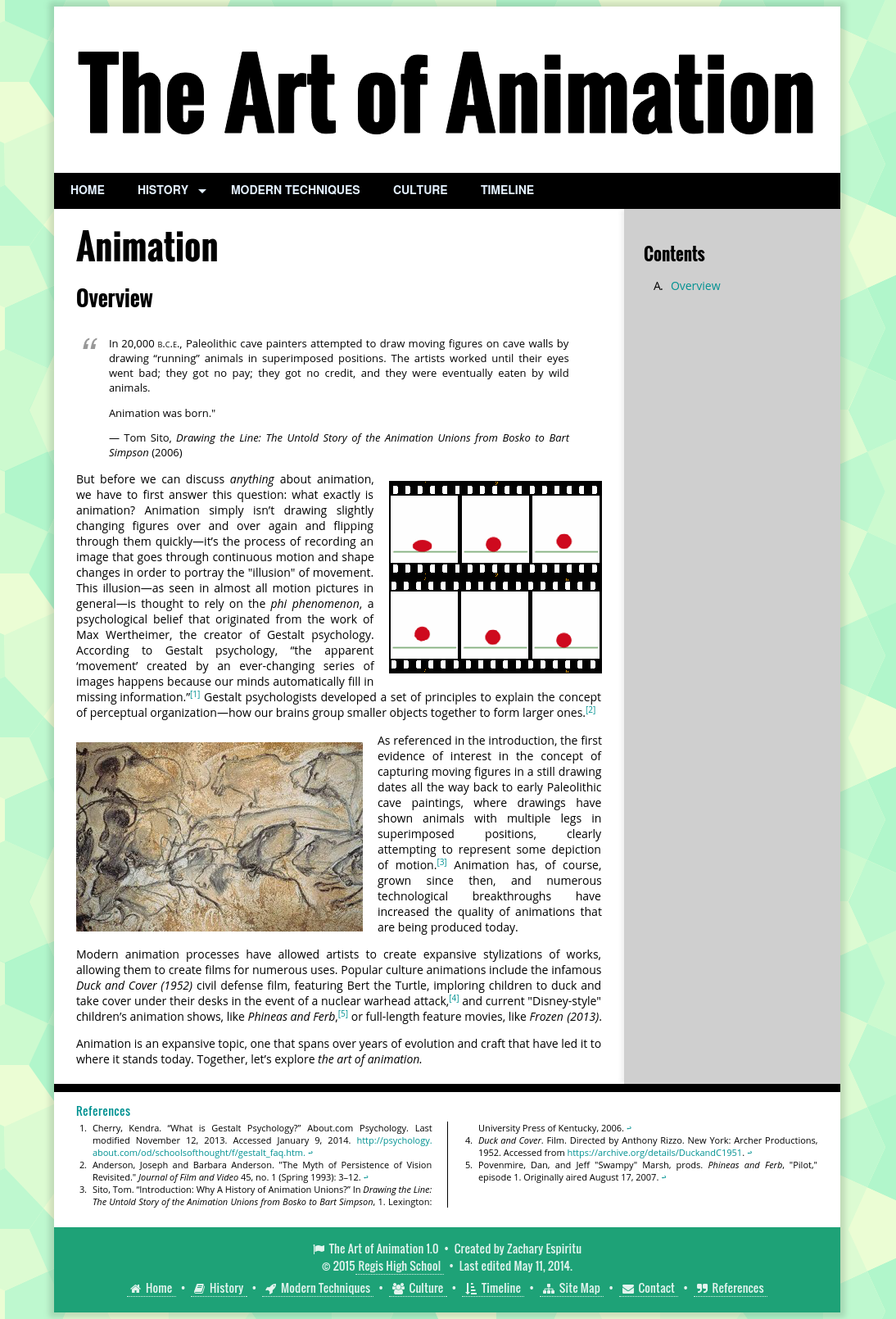 Art of Animation was published in May 2014.
visit site